DELUXE ENTRANCE DOOR
In addition to plain steel doors, Danterry brand features deluxe entrance doors with artistic cast copper/aluminum, handcrafted copper and solid wood plates which can be widely applied to high-end apartments, villas and various commercial/religious applications. Made by master craftsman, bronze plate materials goes through one of a kind natural coloring treatment which creats durable anti-oxidation finish that lasts for 20 years.
Durability
ANSI grade 1 one million cycle test on durability & twist approved.

Copper door skin resists oxidation for up to 20 years.
Hardware
Configured with diversible ANSI certificated high secure and heavy duty hardware.
State of the art intelligent locking system applicable.
Patent concealed hinge with entance door won

"Taiwan Excellent Award"

.
Soundproof/Fire insulation
The door structure is manufactured in accordance with UL /CNS fire-rated standard

CNS 8466 soundproof certificated.
Solidity
Max. nine layers of metal door structure conforms to heavy duty appication

Withstand force entry attempts.

CNS 7184 certificated for wind pressure resistance.
Exterior skin design
Abundant selections of sculptures on skins with different metirials:cast copper, cast aluminum, solid wood and plywood.
Danterry Patent Concealed Hinge (Won 2015 Taiwan Excellent Award)
Rotating axle installed inside the frame to shorten the radius of U-turn while opening and closing the door, and to reduce the door gap efficiently.
The door leaf side is combined with the L-type piece and concealed hinge. L-type piece can be customized and bear the door leaf weight efficiently.
Bolt of hinge core is designed by the bearing and steel ball to reduce the friction and the strength of opening and closing, achieve mute effect.
The entrance way is fully extended to the width of frame
CNS 11227 certificated.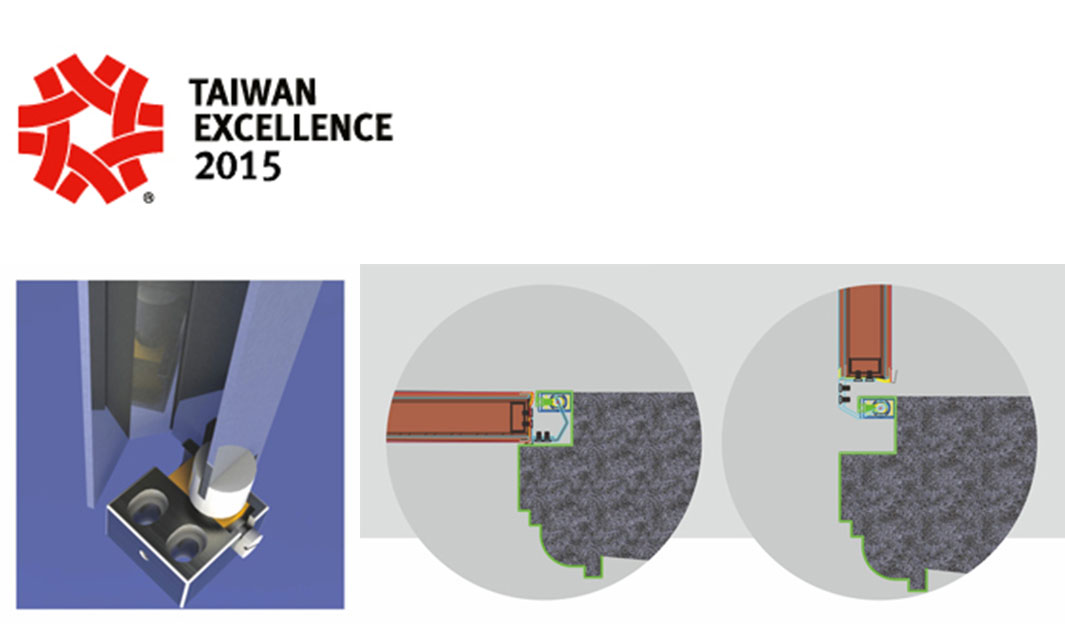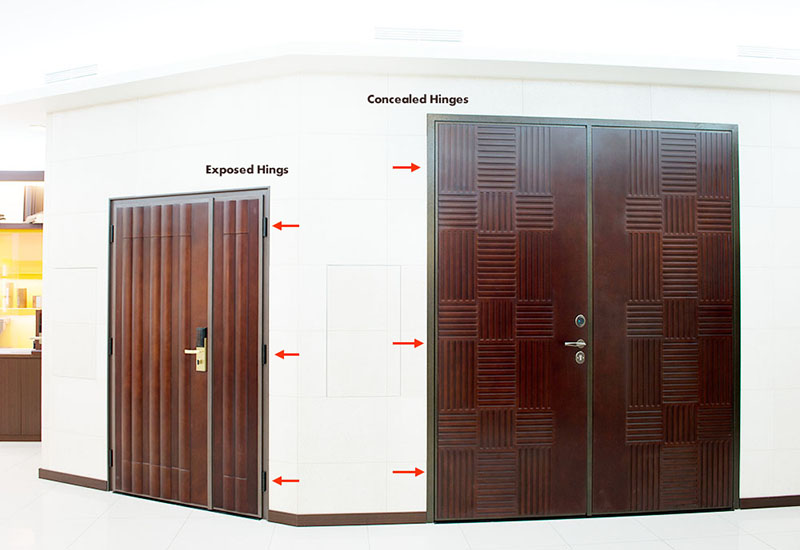 A composite of UL fire rated door and door skin
Ordinary material: cold roll galvanized steel.
Exterior/ Interior skin: Cast copper, cast aluminum or wood.
Anti-Corrosion: Hot-dip galvanization provides an anti-corrosion layer for the material.
Integrity: Cold roll process increases firmness which provides stronger structure integrity and prevents flexing.
Filler Options: Ceramic fiber wool, Stone wool
Double weatherstripping - internal bore / Double weatherstripping - external bore / Single weatherstripping - external bore / L-Shape Frame / Oblique-shape frame / Double entrance raised-shape frame