EUROPE STANDARD MORTISE LOCK
e-marks mortise locks with full range of function meet different demand for commercial, institutional and industrial applications.


More than 10 types of lock combinations; versatile selections to fit different room's requirement.
For single wood or hollow metal doors with thickness 40 mm to 50 mm.
For residential, commercial, industrial and institution buildings where high security is required.
Outside lever can be set to "free operating".

Specifications
Lock case: Zinc plated steel, 6-17/20" (174 mm) x 4-33/100" (110 mm) x 7/10" (18 mm)

Faceplate: Stainless steel or solid brass, 9-1/2" (241 mm) x 43/50" (22 mm)

Backset: 60 mm

Latchbolt: Two-piece stainless steel, 12.5 mm projection.
Dimensions:
A: 9-1/2" (241mm)
B: 6- 17/20" (174mm)
C: 4-33/100" (110mm)
D: 43/50" (22mm)
E: 7/10" (18mm)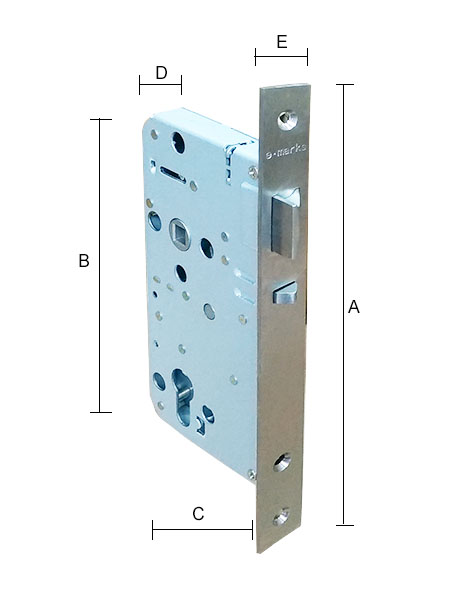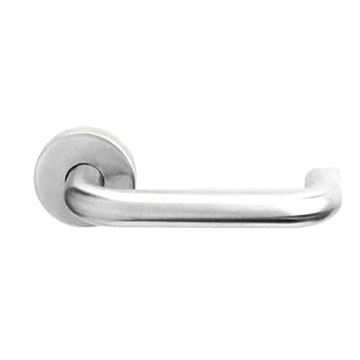 LT01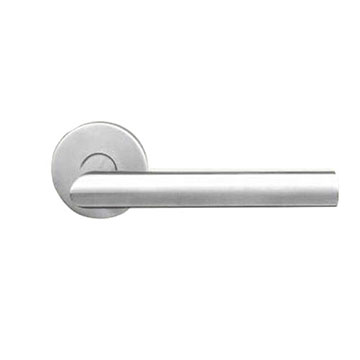 LT02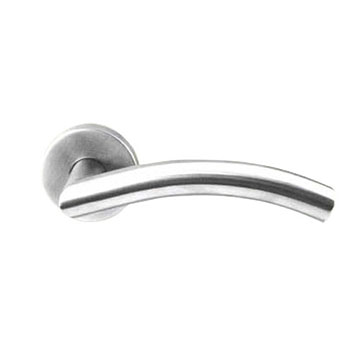 LT03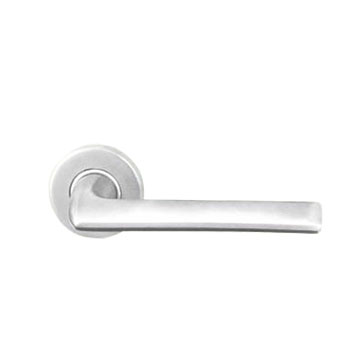 LS03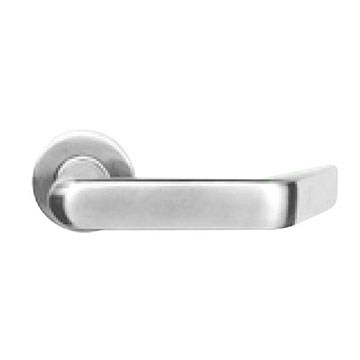 LS08

Lever Trim with Escutcheon


Optional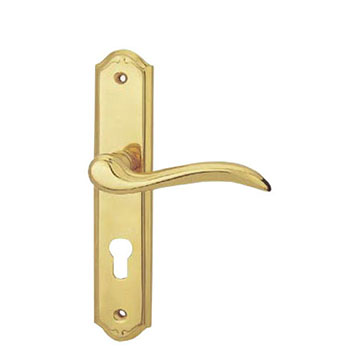 LS24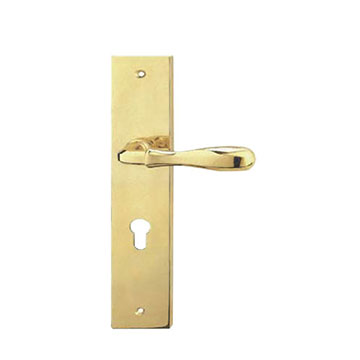 LS30

Product List
| | | |
| --- | --- | --- |
| Model | Function | Certification |
| MU1010 | Passage | CE |
| MU1040 | Privacy | CE |
| MU1070 | Classroom | CE |
| MU1080 | Storeroom | CE |
| MU1456 | Dormitory | CE |
| MU1460 | Dead lock | CE |
| MU1462 | Dead lock | CE |
| MU1464 | Dead lock | CE |
| MU1466 | Store Door | CE |
| MU1080EL | Storeroom / Electrical Fail safe | CE |
| MU1080EU | Storeroom / Electrical Fail secure | CE |