US STANDARD MORTISE LOCK
e-marks mortise locks with full range of function meet different demand for commercial, institutional and industrial applications.



More than 20 types of lock combinations; versatile selections to fit different room's requirement.
For single wood or hollow metal doors with thickness 1-3/4" (44 mm) to 2-1/4" (57 mm).
For heavy duty residential, commercial, industrial and institution buildings where high security is required.
Outside lever can be set to "free operating".
Conform to ANSI/BHMA A156.13 Grade 1; UL 10C.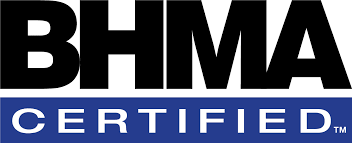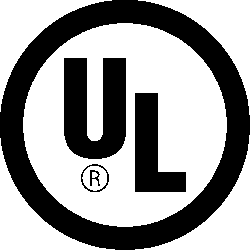 Specifications
Lock case: Zinc plated steel, 6-1/6" (154 mm) x 3-15/16" (100 mm) x 29/32" (23 mm)

Faceplate: Stainless steel or solid brass, 8" (203 mm) x 1-1/4" (32 mm)

Backset: 2-3/4" (70 mm)

Latchbolt: Two-piece stainless steel, 3/4" (19mm) projection.
Dimensions:
A: 8" (203mm)
B: 6- 1/6" (154mm)
C: 3-15/16" (100mm)
D: 1-1/4" (32mm)
E: 29/32" (23mm)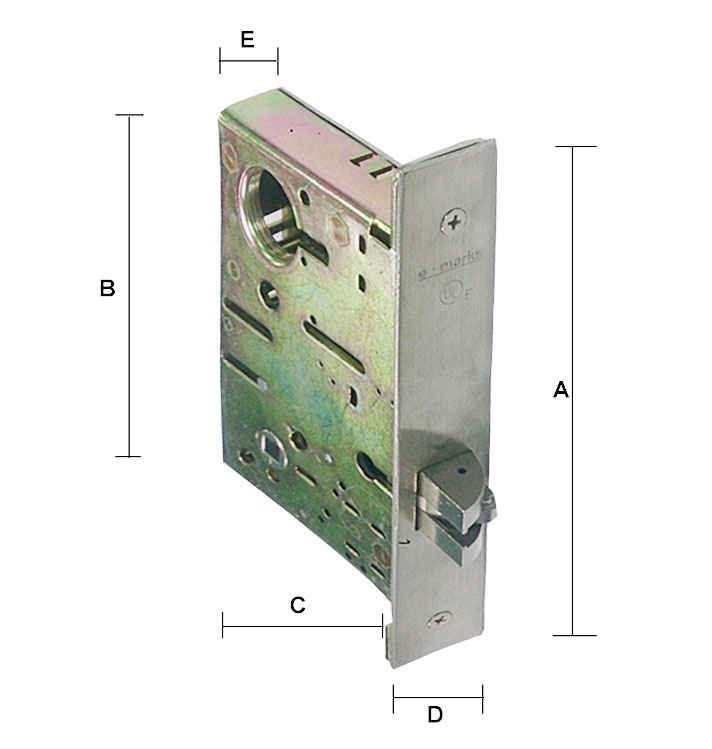 Lever Trim

Optional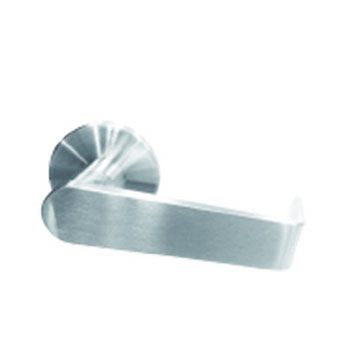 01BS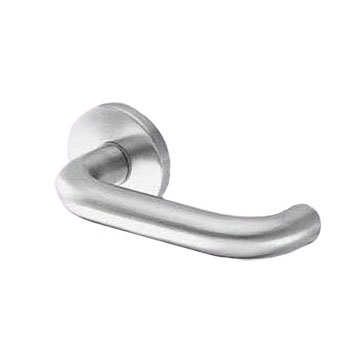 02BS
05BS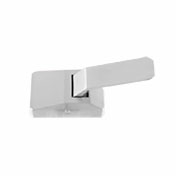 33P
Lever Trim with Escutcheon

Optional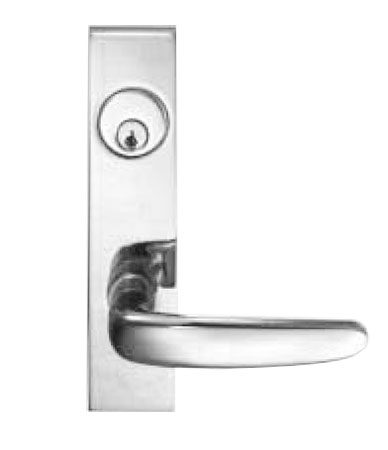 LA (Rectangle)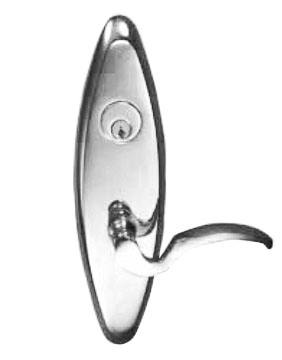 LC (Arc)
| | | |
| --- | --- | --- |
| Model | ANSI Function / Code | Certification |
| M1010 | Passage / F01 | ANSI /UL |
| M1040 | Privacy / F22 | ANSI /UL |
| M1050 | Entry, Office / F04 | ANSI /UL |
| M1060 | Entry, Restroom / F09 | ANSI /UL |
| M1070 | Classroom / F05 | ANSI /UL |
| M1080 | Storeroom, Exit / F07 | ANSI /UL |
| M1082 | Institution / F30 | ANSI /UL |
| M1411 | Exit / F11 | ANSI /UL |
| M1453 | Apartment corridor / F20 | ANSI /UL |
| M1456 | Dormitory / F13 | ANSI /UL |
| M1465 | Closet, Storeroom / F32 | ANSI /UL |
| M1466 | Store Door / F14 | ANSI /UL |
| M1473 | Entry, Office / F21 | ANSI /UL |
| M1485 | Hotel / F15 | ANSI /UL |
| M1485A | Entrance / F33 | ANSI /UL |
| M1486 | All purpose | UL |
| M1460 | Dead lock / F17 | ANSI /UL |
| M1462 | Dead lock / F16 | ANSI /UL |
| M1463 | Dead lock / F29 | ANSI /UL |
| M1464 | Dead lock / F18 | ANSI /UL |
| M1080EL | Storeroom / Electrical Fail safe | UL |
| M1080EU | Storeroom / Electrical Fail secure | UL |